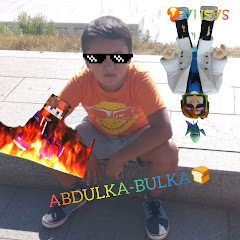 Description:
👋Hello bro, if u search channel which no strikes, no violations, not botted ,not scam , original email, good statistics, the channel has a lively and active audience, an excellent channel for shooting copyright videos.
Then ABDULKA-BULKA is perfect choice for you.
Channel content - games . A good number of subscribers and good activity will allow you to receive a large number of views on your videos.

💜 How to make money on the channel
I made 300$/mount's from this channel u can advertise other people's channel and brands, you can make paid collaborations with less popular bloggers and many other types of earnings.

💜 Why choose me? 😊
If you need any support after purchase i'll do best to help you so kindly don't hesitate to contact if you have any questions.
I sold 100+ channels directly in 1 year (if u need proof, write me) people really trust me a lot so be assured for safety 👍 I'll do my best to help you in your YouTube journey

💜 Payment method
I accept payment on PayPal, Payeer and cryptocurrency (USDT, BTC, LTC, ETH and other) For more information, contact me.✍️
With you was been Fr1ge-seller

💜 To Purchase instantly click 👉 " BUY " 👈 button
Monetization enabled: no
Ways of promotion: YOUTUBE PROMOTED
Sources of expense: NO EXPENDITURE FOR OWNING THIS UNIQUE CHANNEL🎇INFACT THIS IS A INCOME SOURCE
Sources of income: ADS,PROMOTION OF BRANDS , AFFILATE INCOME, PAID COLLABS
To support the channel, you need: JUST A OWNER WHO WANT TO CONQUER THE WORLD
Content: Unique content
Nobody has posted any comments on this listing yet.