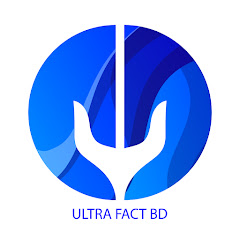 Description:
✅ 𝐈𝐧𝐬𝐭𝐚𝐧𝐭 𝐝𝐞𝐚𝐥 𝐏𝐨𝐬𝐬𝐢𝐛𝐥𝐞 ( 𝐍𝐨 𝐧𝐞𝐞𝐝 𝐭𝐨 𝐰𝐚𝐢𝐭 𝟕 𝐝𝐚𝐲𝐬)
✅ 𝐒𝐮𝐛𝐬𝐜𝐫𝐢𝐛𝐞 = 600𝐊+
✅ 𝐋𝐢𝐟𝐞𝐭𝐢𝐦𝐞 𝐕𝐢𝐞𝐰𝐬 32𝐌+
✅ 𝗙𝘂𝗹𝗹 𝗔𝗰𝘁𝗶𝘃𝗲 𝗖𝗵𝗮𝗻𝗻𝗲𝗹.
✅ 36𝐤+ 𝐒𝐮𝐛𝐬𝐜𝐫𝐢𝐛𝐞 𝗜𝗻 𝗹𝗮𝘀𝘁 𝟮𝟴 𝗗𝗮𝘆𝘀
Hello ! Selling my monetized 612𝐊 + subscribers account
✅ Full monetization enabled .
✅ No Community guideline strike or Copyright , No Warning.
✅ Monetization screenshot proofs given.



YOU CAN SEND ME A MESSAGE AND ASK ANY QUESTIONS ABOUT MY CHANNELS

💯 FULLY MONETIZE YOUTUBE CHANNEL
💯 WITH NO ISSUES FIND 💯
💯 NO COPYRIGHT VIDEO 💯
💯 NO YOUTUBE STRIKE 💯
Monetization enabled: yes
Ways of promotion: not provided
Sources of expense: not provided
Sources of income: not provided
To support the channel, you need: not provided
Content: Unique content
Nobody has posted any comments on this listing yet.