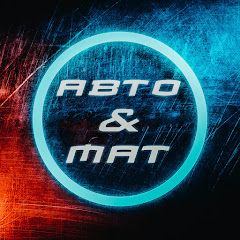 Description:
9 million views in 48 hours, it's just a shock! 319 million views all the time!

The channel was founded in 2021 and in 28 days has collected impressive statistics, including 41.3 million views, 321.5 thousand hours of viewing and 27.7 thousand subscribers! And this is just the beginning, you can look at the screenshots to the right of the text yourself, and make sure that the channel is just beginning its growth and its career! It is noteworthy that the channel has maintained a clean reputation, without strikes and violations.

📈 Statistics:
·🚀 263,223 subscribers
·⏰319 million views for all time
·📈 2,793,815 hours of viewing
·🔥 No violations (strikes and warnings)
· 🏆Access to live broadcasts
·👍 6,571,811 likes
·🌍 Traffic sources: 94.2% — shorts feed, 2.0% — YouTube search.
·📎 Average viewing time - 1:50
·🔔 22.4% female, 77.3% male

If you are looking for the most effective platform to promote your content, which will grow and show results: this is one of the best offers on the market.

It is important to note that our team has been specializing in the sale of YouTube channels for a long time. Our experience and knowledge in this field allow us to offer channels of only the highest quality. We carefully select each channel to ensure its authenticity, activity and growth potential. Buying a channel from us, you can be sure that you are getting a reliable and high-quality platform to start.

For more information, please refer to the screenshots or send us a private message on this website.
Monetization enabled: no
Ways of promotion: Whether it be videos, shorts, or streams, you need to consider the following factors to ensure that content on this channel is properly promoted in a recommendation: the quality of your videos, the quality of thumbnails, and the relevance of the content. If you consider all the previous factors, then thanks to an effective content recommendation system on this particular channel, your views will skyrocket!
Sources of expense: Only thing you have to spend on this channel is time and effort to create and promote content. As such, the channel does not provide for cash costs. So the only option for him is to bring money to his owners in one way or another, indicated in the "income sources"
Sources of income: Income on the channel is provided by different sources. The more views you have and the more profitable your content is, the more you earn. The same applies to the sale of direct advertising in video (pre-rolls, end screens, ads in the "Сommunity").Specifically, this channel will pay off in your hands in about 4 months of use. If you have been looking for a highly profitable asset for a long time, this is what you need. I can explain this point in more detail in the PM
To support the channel, you need: Our recommendations for supporting the channel at the proper level and further growth are: stable video uploads, shorts or live broadcasts 1-4 times a week (depending on the complexity of the content), as well as communicate with your audience in the "community" tab. Don't forget, if you love and improve your channel with all your heart, it will float on its own
Content: Unique content
Nobody has posted any comments on this listing yet.