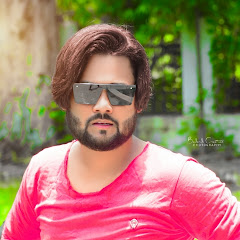 Description:
►Jan 23, 2015 Joined
►Youtube 244,700 Subscribers
►183 Million views Lifetime
►There is no any type of issues Full Clean No Strike No Warning.
►i have deleted whole videos of this channel
good opportunity u too start this to make your career bright.

►You Can Change the Logo, the Banner, and the Description, and you Can Rebrand it as You want.

►Channel Analytics Screenshot Can Be Viewed Here➡️➡️➡️

►Please select the channel, we make the transaction via ESCROW. Thank you


📌ℙ𝕒𝕪𝕞𝕖𝕟𝕥 𝕄𝕖𝕥𝕙𝕠𝕕 =𝗢𝗻𝗹𝘆 𝗖𝗿𝘆𝗽𝘁𝗼 ₿,⧫,Ł.
Monetization enabled: no
Ways of promotion: 𝐓𝐡𝐞 𝐜𝐡𝐚𝐧𝐧𝐞𝐥 𝐡𝐚𝐬 𝐛𝐞𝐞𝐧 𝐠𝐫𝐨𝐰𝐧 𝐨𝐫𝐠𝐚𝐧𝐢𝐜𝐚𝐥𝐥𝐲, 𝐚𝐥𝐥 𝐢𝐭𝐬 𝐯𝐢𝐝𝐞𝐨𝐬 𝐡𝐚𝐯𝐞 𝐛𝐞𝐞𝐧 𝐝𝐞𝐥𝐞𝐭𝐞𝐝 𝐬𝐨 𝐭𝐡𝐚𝐭 𝐰𝐡𝐨𝐞𝐯𝐞𝐫 𝐭𝐚𝐤𝐞𝐬 𝐢𝐭 𝐜𝐚𝐧 𝐫𝐞𝐛𝐫𝐚𝐧𝐝 𝐢𝐭.
Sources of expense: No Expenses
Sources of income: Sponsorship and Affiliate Marketing
To support the channel, you need: Upload Regularly
Content: Unique content
The seller has forbidden commenting.