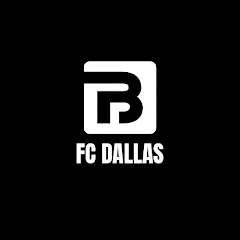 Description:
✅ Why Choose me? 😊 If you need any support after purchase We'll do our best to help you so kindly don't hesitate to contact if you have any questions.

✅ Fresh Monetised Channel
✅ 𝗜𝗡𝗙𝗢 - This channel "FC Dallas " is, a monetised channel and ready to earn channel and so you can start making money from the first upload,

✅ 𝗔𝗻𝗮𝗹𝘆𝘁𝗶𝗰𝘀 📈 - It has 1.1K+ Subscribers, It's Fully Monetised and Accepted by Youtube Partner Program with no Strikes or Violations

✅ 𝐇𝐨𝐰 𝐭𝐨 𝐦𝐚𝐤𝐞 𝐦𝐨𝐧𝐞𝐲 𝐟𝐫𝐨𝐦 𝐀𝐝𝐬𝐞𝐧𝐬𝐞 💰🤑- Once you purchased the channel you have to change Adsense account in settings you have to make a new Adsense verified account of your country to receive payments from YouTube and once it reaches $100 in threshold you can withdraw it from Adsense. It's a fully ready-to-earn channel so it's kind of a head start as you get money from Youtube from your first upload.

✅ 𝐇𝐨𝐰 𝐭𝐨 𝐩𝐮𝐫𝐜𝐡𝐚𝐬𝐞 𝐢𝐧𝐬𝐭𝐚𝐧𝐭𝐥𝐲 - Kindly please click " BUY BUTTON " and enter your email then select your preferred payment option and "SEND" request to purchase..
Monetization enabled: yes
Ways of promotion: not provided
Sources of expense: not provided
Sources of income: not provided
To support the channel, you need: not provided
Content: Unique content
Nobody has posted any comments on this listing yet.