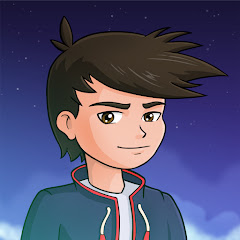 Description:
2.8k subs growing channel connected to AdSense monetization, copyright content, natural views and hours of views (not botted), broadcasts active. The main ways of income is product placements.

The channel was promoted without advertising, only in natural ways. High views, high impressions. With the help of this channel, you can easily promote your videos, the main thing is to make them of high quality.

No strikes, violations and etc, original email. Channel was bought from original owner (no risks of owner's recovery, since i paid for it), i giving 100% guarantees that channel not gonna be recovery or won't get a strike (unlike other sellers on this site).

I have a very high rating on this site and have been selling channels for three years now, and during this time I have not received a single negative review. I accept payment only in CRYPTO (no PayPal or other payment methods).

For more information check screenshots to your right -->, PM me on the site or telegram @ilyahellish
Monetization enabled: yes
Ways of promotion: Shooting high-quality videos
Sources of expense: Nothing
Sources of income: AdSense, advertising sale, link placement, donations on live streams
To support the channel, you need: Maintaining activity on the channel, shooting video
Content: Unique content
Nobody has posted any comments on this listing yet.