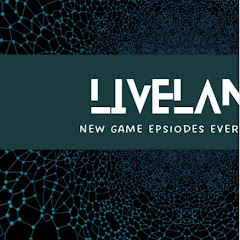 Description:
This is a 2yr YouTube channel with 700k subscribers! It is a faceless channel which mean's the owner doesn't show his face just post videos made by a creation team.

These types of channels are very rare to find, profitable and save a lot time! Just needs more watch hours to become monetized. The hours are almost complete I will be submitting it to the monetized program soon

The channel was promoted without advertising, only in natural ways. High views, high impressions. With the help of this channel, you can easily promote your videos, livestream or continue with faceless style videos. The main thing is to make them of high quality.

no violations, not botted, good statistics, the channel has a lively and active audience, an excellent channel for shooting copyright videos.

If you want to start a career on YouTube - this is the perfect option for you. A good number of subscribers and good activity will allow you to receive a large number of views on your videos.

The channel grew with new videos. Now imagine what would happen if you posted 2 videos a week! Perfect option for any YouTube enthusiast or entrepreneur to add to their asset portfolio.

At the moment, I'm selling my old batches of channels at a fair price, I will be posting them soon!

▫️ Price has been adjusted by advice of private broker, you can buy with confidence

▪️Also I can help with content team if new owner is interested, and growth action plan. Channel has grown drastically in the past 90 days but now my team and I are ready for a new channel to start.

▪️We Will help with transition of channel to new account and setup. Channel has 1 strike which is set to get removed in Sep. this will not affect getting monetized or uploading new videos. I predict one month of uploading can help channel get monetized and on the road to making daily/monthly income.

▪️Included in deal I will be helping new owner for 30 days after completion of transfer

▪️Great asset to invest in and grow. If you are an interested buyer you may request manager access so you can login and view channel thoroughly kindly send me a message so we can arrange a time to view. Thank you!
Monetization enabled: no
Ways of promotion: YouTube
Sources of expense: Content team
Sources of income: Promotion
To support the channel, you need: not provided
Content: Unique content
Nobody has posted any comments on this listing yet.