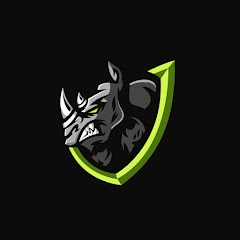 Description:
Key Highlights

Monetization enabled, 0 copyright strike, good audience, easy to get access
Buy it easily, get full access immediately, and start your work after just getting access
Channel has already monetized so there is no need to do any extra effort for monetization.
can earn easy money by uploading regular videos.

What are we providing?

This is a monetized youtube channel that is done by completing "4000 watch hours and 1000 subscribers". When you buy the channel you can earn money in this by connecting your Adsense account, affiliate links, sponsorships, and live super chats. upload videos that you like most and make a good regularity by scheduling your time. upload a minimum of 1 video once a week for getting good results which will take approx your 2-3 hours once a week.

Viewers

The viewers of the channel are worldwide mostly English speaking, they keep making their engagement and loyalty if you keep maintaining your video uploading regularity.

Additional Notes

The channel is fully monetized, it has no copyright strike or copyright claim, and there is some content already uploaded which can be hidden after buying the channel. if you are interested just ask me for any details related to the channel before buying, if you like to purchase it just follow all the instructions given here or the website support system. You can also message me for ask the details of how we can deal... I accept both Escrow payment and direct payment ... payment types will be (Paypal, Western Union, bank transfer, cryptocurrency, Payeer or DM me for more details) which you like to prefer.
Monetization enabled: yes
Ways of promotion: It promoted itself through viral videos, I am selling it because the owner of this channel wants to sell it.
Sources of expense: No, expenses buy it and start earning
Sources of income: Google Adsense, Sponsorships, and affiliate products
To support the channel, you need: Just be regular upload videos a minimum of once a week. nothing's more needed to support the channel..it will grow auto.
Content: Mixed content
Nobody has posted any comments on this listing yet.