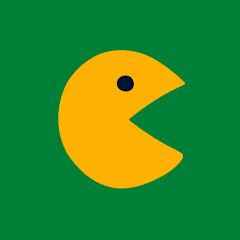 Description:
😊🏆 Welcome to VIP Verified Trusted Seller 🏆💛

✅ 𝗜𝗡𝗙𝗢 - This channel Pack Craft is short-based in gaming niche. Not monetized yet but can be definitely done 👍 Livestream and other channel features are enabled. It's a good channel with a perfect reach.

✅ 𝗔𝗻𝗮𝗹𝘆𝘁𝗶𝗰𝘀 - It has 36.8k Subscribers and crossed 1.6 Million Views in past with ZERO Strikes or Violations

✅ 𝐓𝐫𝐮𝐬𝐭 𝐚𝐧𝐝 𝐒𝐚𝐟𝐞𝐭𝐲 - Mine is the best, fastest, and safest way you could ever get I promise :) I Sold over 300+ channels in past directly and made over $5,000+ in sales, my clients are always happy with their purchase.😊

✅ 𝐏𝐚𝐲𝐦𝐞𝐧𝐭𝐬 𝐨𝐩𝐭𝐢𝐨𝐧𝐬 -

👉 ✅ Cryptocurrency ( BTC , LTC , ETH , USDT ) [ With Apps Like Coinbase , Binance , eToro , Metamask ]
👉 ✅ Skrill / Neteller ( Payments Via Credit/Debit Cards ) [ Visa , Mastercard , Amex , JCB }
👉 ✅ Bank Transfer ( Via Wise.com , Paysend.com )
👉 ✅ Buy Me a Coffee ( https://www.buymeacoffee.com/youtubechannels )
❌ Paypal / Cash App / Venmo (Not Avaliable in my Country)

✅ 𝐇𝐨𝐰 𝐭𝐨 𝐩𝐮𝐫𝐜𝐡𝐚𝐬𝐞 𝐢𝐧𝐬𝐭𝐚𝐧𝐭𝐥𝐲 - After payment you'll be invited as owner of this channel on your provided email . Please contact me to get your new channel in the next 5 minutes safely. Kindly please click " CONTACT SELLER " button or DM me on Instagram @taylorsellsyoutube I respond INSTANTLY 🧡

✅ 𝐆𝐞𝐭 𝐲𝐨𝐮𝐫 𝐜𝐡𝐚𝐧𝐧𝐞𝐥 𝐢𝐧 𝐧𝐞𝐱𝐭 𝟓 𝐦𝐢𝐧𝐮𝐭𝐞𝐬 𝐨𝐧𝐥𝐲 - The channel transfer is done through brand account settings you'll have instant ownership to it within couple of minutes.
I just need your email address to send ownership, I'll do my best and guide you through the process.

✅ 𝐖𝐡𝐲 𝐜𝐡𝐨𝐨𝐬𝐞 𝐦𝐞 ? [ @𝐭𝐚𝐲𝐥𝐨𝐫𝐬𝐞𝐥𝐥𝐬𝐲𝐨𝐮𝐭𝐮𝐛𝐞 ] 😊 If you need any support after purchase i'll do best to help you so kindly don't hesitate to contact if you have any questions.
I sold 300+ channels directly in two years people really trust me a lot so be assured for safety 👍 I'll do my best to help you in your YouTube journey

💚 To Purchase instantly click 👉 " 𝐂𝐎𝐍𝐓𝐀𝐂𝐓 𝐒𝐄𝐋𝐋𝐄𝐑 " 👈 button

🧡 I look forward to hearing from you 👍
Monetization enabled: no
Ways of promotion: Promotion is all-natural and by youtube algorithm
Sources of expense: You don't need expenses it's a great asset.
Sources of income: Through Adsense
To support the channel, you need: Good videos And Unique Content
Content: Unique content
Nobody has posted any comments on this listing yet.