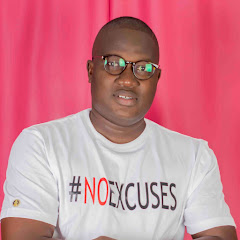 Description:
⚠ SERIOUS BUYER ONLY ⚠ Offer last till 18th September 2021. This is a unique channel that was created in 2014 without bots or paid advertisements. It has a good record (no copyrights sanctioned) also has the higher leverage to make more than enough. This is the realest YouTube Channel Ever. You could see from the Channel Profile Pics, I use my real pics, and you can verify the channel stats using SocialBlade. Why do i want to sell? - I don't have the luxury of time to upload more contents for that past 8 months. Meaning, anyone who buys this channel and can upload regular contents, you can earn more than $500 Monthly - I can't create eye-catchy Thumbnails - I have other side-hustle business i want to venture into - I want to try other new challenges in entrepreneurship world. Seller Accept Payoneer Payments, SendWave & Cryptocurrency. - You can request a Video-CHAT to ensure you see all things LIVE.
Monetization enabled: yes
Ways of promotion: I don't promote the account. - Just social Shares
Sources of expense: I don't spend anything, I do editings on my own.
Sources of income: - Google Ads- Affiiate marketing
To support the channel, you need: - Changing the Thumbnails of the existing videos - Editing and putting rich SEO keywords in the descriptions of over 90 Videos - Uploading more unique contents.The Channel has the prospects of making you $500 Monthly or more.
Content: Unique content
Nobody has posted any comments on this listing yet.