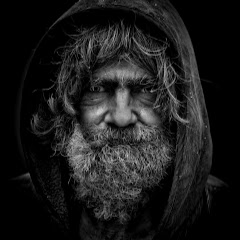 Description:
This YouTube channel is totally dedicated to the cryptocurrency niche and in it, you will find price predictions of all the cryptocurrencies. If you are an expert in predicting the prices of cryptocurrencies, and also you have less time to invest without having any tools, just windows screen recording videos, then this is the right channel! The channel has more than 8000 subscribers and nearly 400 videos published with windows screen recording and to give you an idea in the last 28 days it has already exceeded 220,000 views. The channel is in English and has its audience located in 50 countries. List of Countries from where my channel has been visited: (Organically) India United States United Kingdom Philippines Pakistan Indonesia Netherlands Australia Turkey Canada Germany Nigeria Malaysia France Vietnam Brazil Romania Saudi Arabia United Arab Emirates Spain Thailand Italy South Korea Singapore Poland Russia Belgium Ukraine Switzerland Argentina Greece Morocco Israel Kuwait Bangladesh Norway Austria Hong Kong Slovenia South Africa Ireland Sweden Japan Portugal Lebanon Croatia Czechia Taiwan Cyprus Mexico This channel was created in March 2020 but it was only at the beginning of this year around 31st March that videos started to be published. It is fully monetized and has no problem with copyright/strikes. At the moment, the channel is earning more than $500-600 USD per month as it is in the growing phase, but it has a lot of potential due to its organic views. No views, No subscribers were bought for this channel. Pure organic growth, with 62% views are coming from youtube searches. Channel is in it's early phases and it is related to cryptocurrency, so in coming years it would grow dramatically.
Monetization enabled: not provided
Ways of promotion: Organic Views through search
Sources of expense: No Expenses
Sources of income: Google Adsense
To support the channel, you need: Cryptocurrency Content
Content: Unique content
Nobody has posted any comments on this listing yet.